Tasks must be created and assigned to a Task Group. Tasks can be created individually or can be imported using the template.
Select Planned Inspections after clicking on the hamburger menu.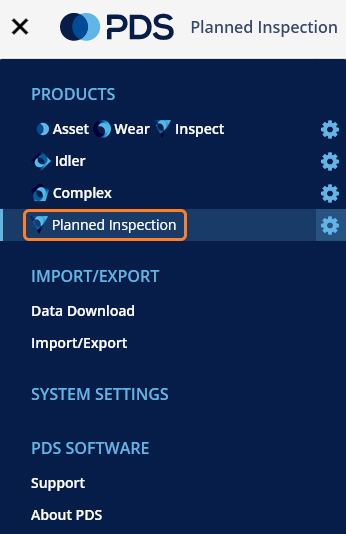 In the navigation tree, select the Task Group you created earlier. Click on the Task Library button to view tasks. Create individual tasks by clicking on the "+" icon, or on

to import. Download the import template and fill in as follows:
Business - The Business the Task Group is being created in.
Task Group - The name of the Task Group
Task - A description of the task e.g. "Check for build up of material on lagging."
Task Description - Further information on what is required for this task e.g. "Hose down if required."
Mandatory - Indicates if the task is mandatory using a true or false value. An inspection can't be marked as complete until all mandatory tasks have been completed.
Active - Indicates if the task is Active or Inactive. If not populated Active (True) is the default.
Mandatory Photo - Indicates if the task must have a photo attached before it can be saved.
Duration - Not currently used.
Type - The type of inspection. These values must match what is available in the drop down (taken from the Measurement Types table) when creating an individual task, and can be configured. Examples are shown below.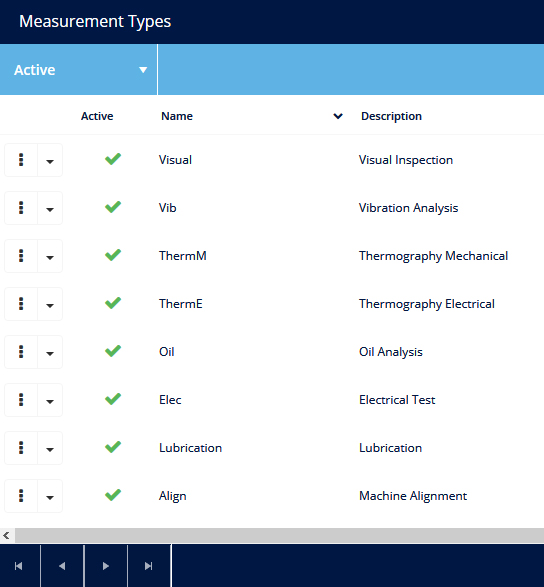 Lower & Upper Limits - These are guidelines for tasks that require measurements to be taken.
Units - These units of measurement should match the Type and Upper and Lower Limits
Clause - A URL can be added to link to other documentation.
Save the import template, as some information will need to be copied and added to the mapping import template.