We occasionally get calls and emails about belt sections that have gone missing. Normally they have just been removed without a new one being created, or removed accidentally. This can be easily fixed. 
As shown, click on the arrow and select all. Check the removal date for the record you are after. Removed records will be marked with a red 'X".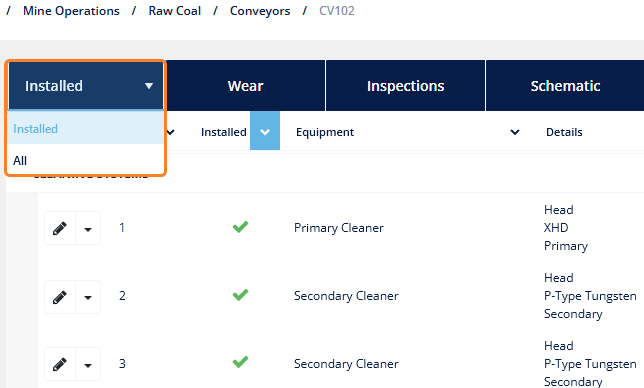 Open the record (click on the Pencil icon) and click on Edit. Find the Removal Date field and delete the date, then click on Save. Your belt section will now be visible.
If you have actually deleted the section using the delete option, contact support@pdsglobal.com and we may be able to restore it for you.