The PDS Belt Wear Planning Board is a powerful yet quick planning tool that provides instant visibility on Critical, Scheduled, Planned and Recent Changeout Dates.
Many PDS customers are using the Belt Wear Planning Board Report to manage conveyor belt replacements and procurement, but others are yet to maximise it's potential.
Understanding the Wear Planning Board
The Wear Planning Board provides users with a comprehensive overview of belt thickness changeout dates for multiple assets. Abbreviations are used throughout the report to allow users to see the full list at a glance.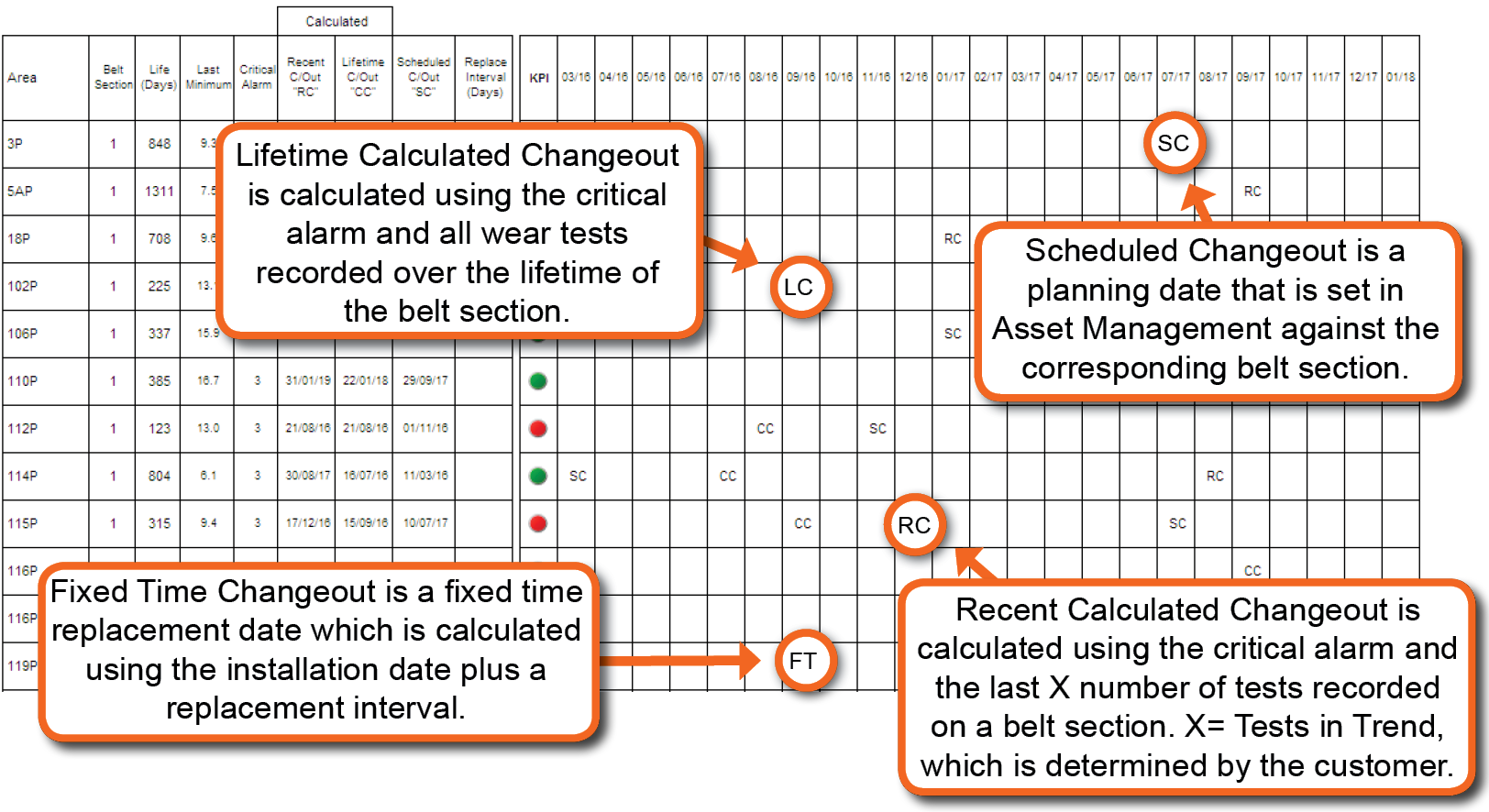 Explaining the Calculations and Projections
The following three graphs will illustrate how wear calculations are performed within the PDS software and how wear measurements effect the Recent Calculated and Lifetime Calculated Changeout dates.

Accelerated Wear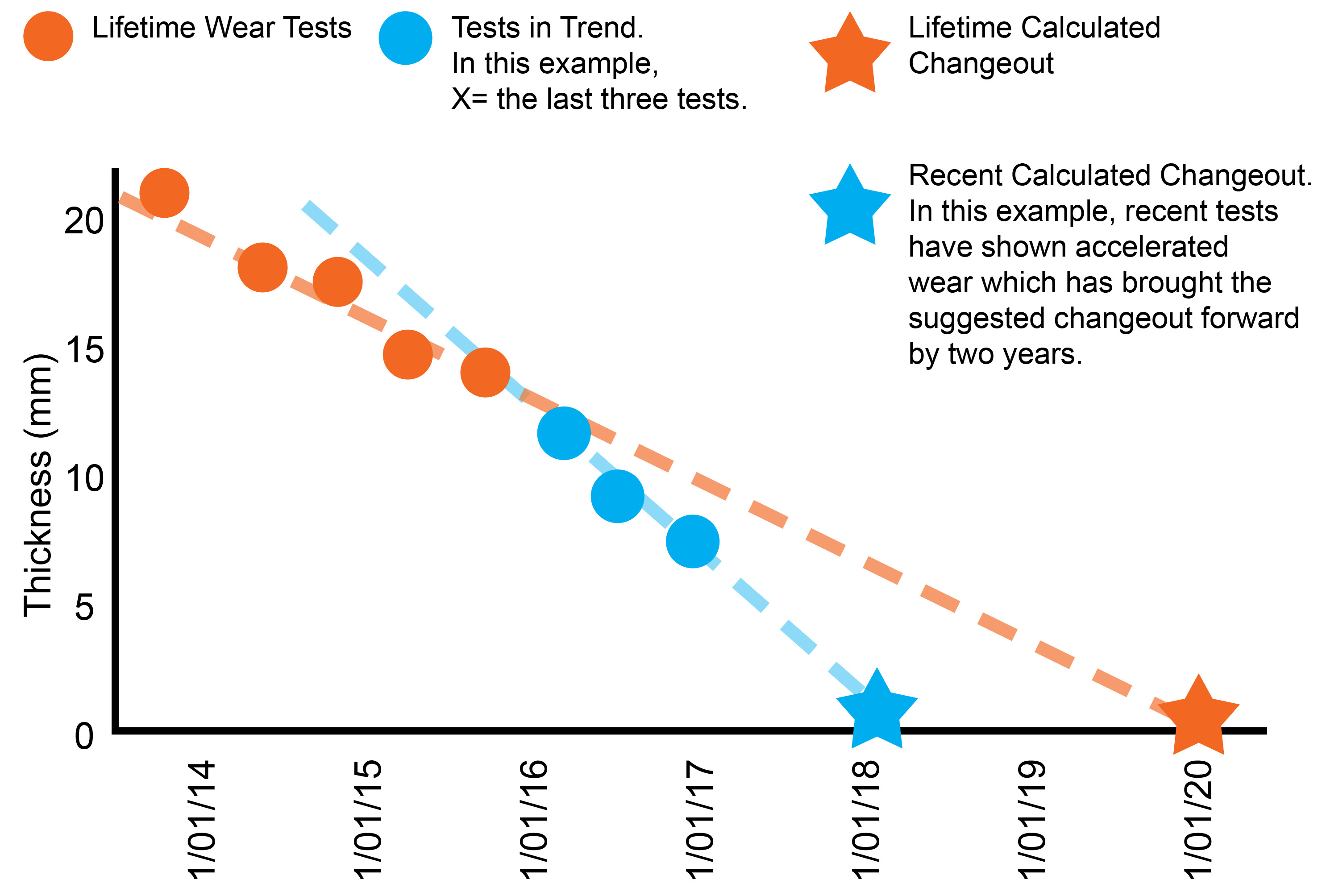 Deceleration in Wear
Belt "Growth"
Measurements that show belt "growth" should not be ignored! These results need to be investigated to determine which result or results are inaccurate. After investigation, any results that are deemed as inaccurate can then be marked as invalid in the PDS software.