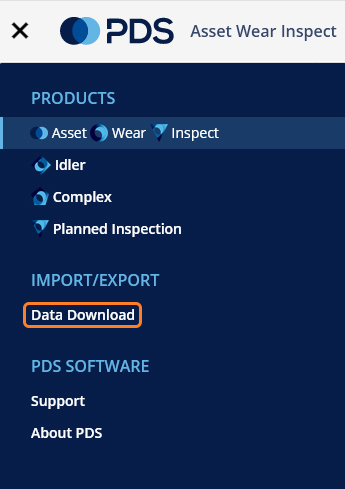 To export data from the PDS software:
Select Data Download from the Import/Export menu to bring up the Data Download pop-up.
Name the worksheet and, from the drop-down in the Data Source field, select the data to export.
Note: If your login points to multiple sites

ALL

sites will be exported unless filtered.
If required, you can pre-filter the data via the Simple Criteria and Date Calculation fields prior to the export. The filters uses normal Boolean logic and allows for multiple filters as required. Click on the + icons to add additional filters.
Multiple sheets can be exported to one workbook by selecting Add New Sheet.
Once complete, select Export to Excel and then either Open or Save from the popup.