To access reports in the PDS software refer to the following.
From the hamburger menu, select the product on the right, and Reports on the left.


Select the relevant report from the list of reports. If the product is Asset Management, there will be further collapsed menus to select from. The report will open in a new tab in your browser. The example below shows the Work Management - Idlers report.


Select the values for each of the report parameters at the top of the report tab and click the View Report button to display the report. Click on the View Report button to refresh the report at any time, either after changing a report parameter or after changing data.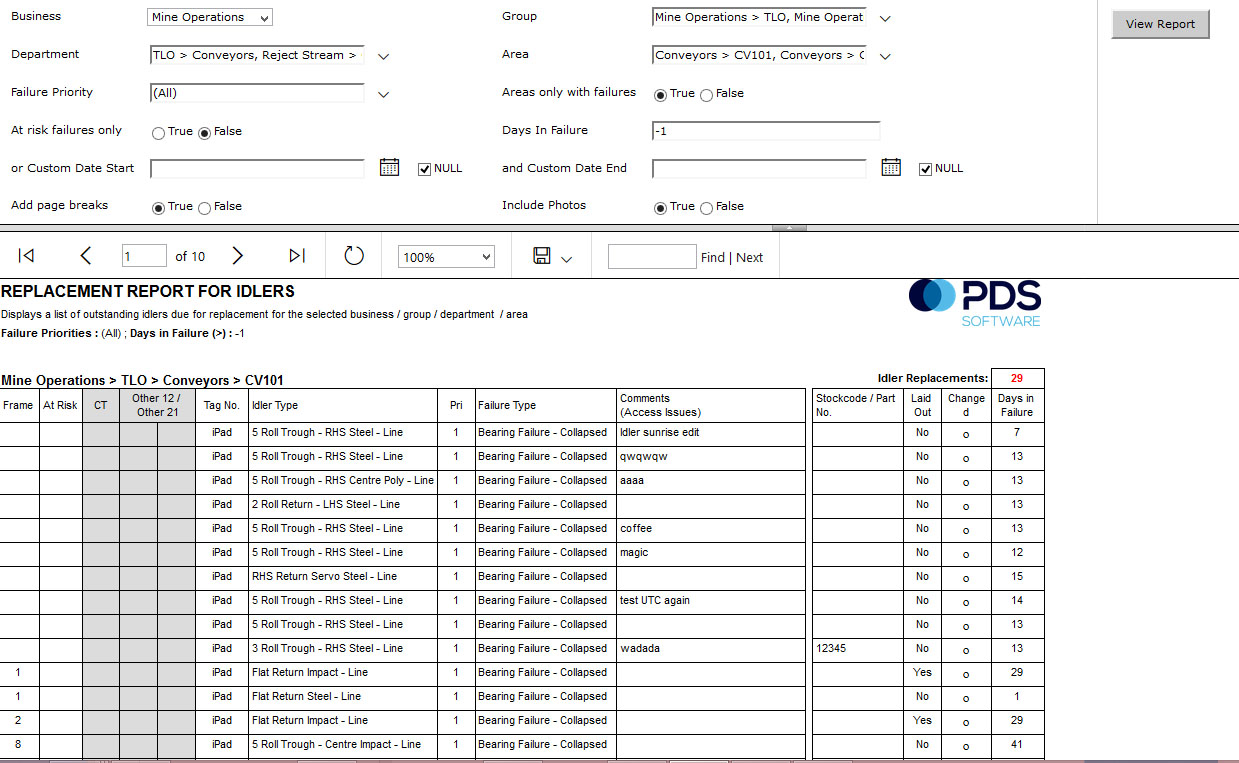 3. To export and print the report, click on the Save icon on the toolbar under the report parameters and select the export format.