Select the required panel/s to be measured on the screen layout. The Wear Management button will now be blue, allowing it to be selected.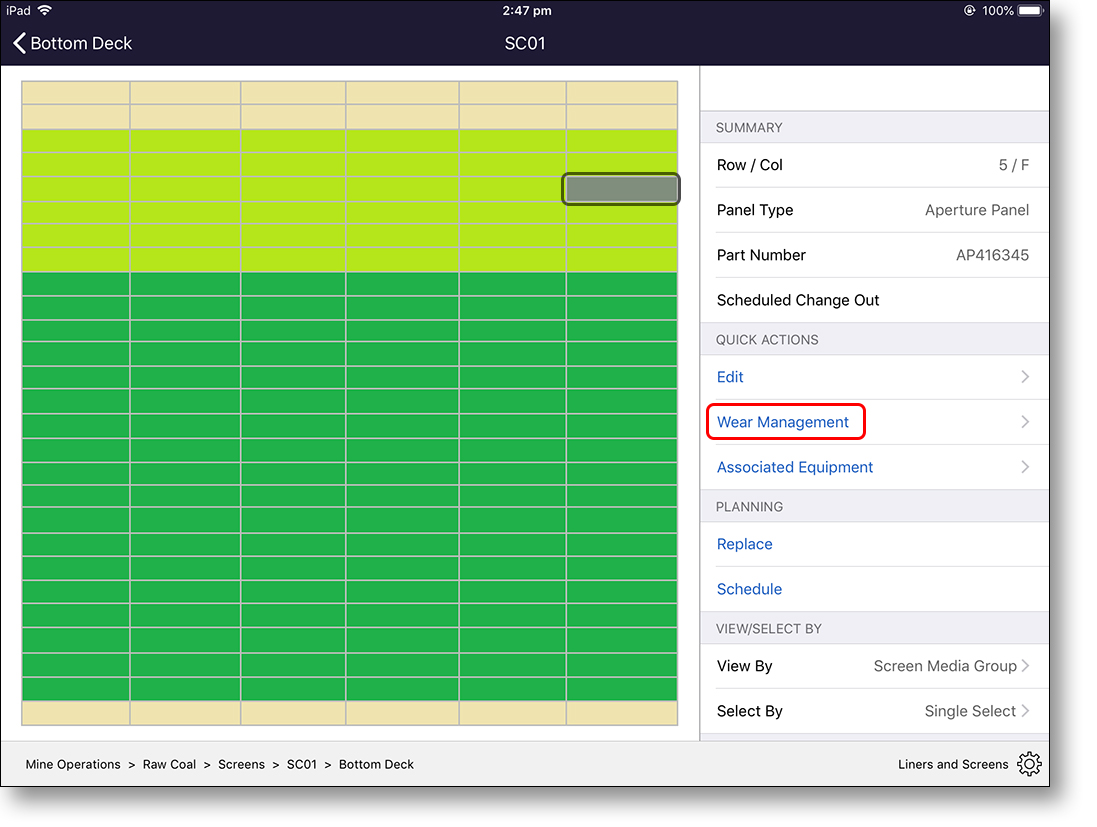 Select Type (of measurement) from the drop down (e.g. Top Thickness, Aperture Width). Select Add Result.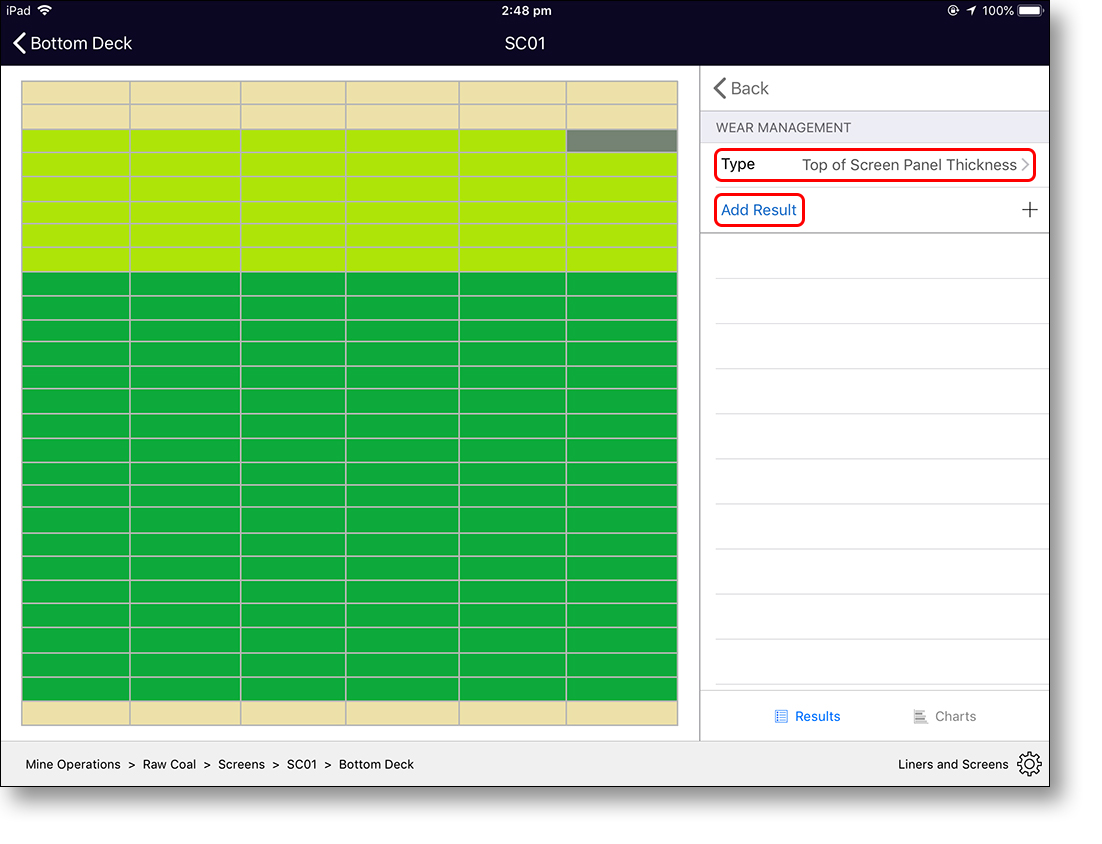 Add the Result and other information as required. Select the tick to save.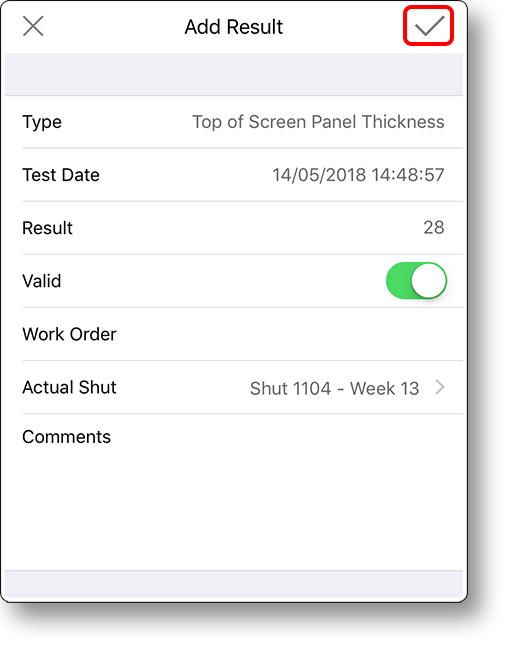 The result is shown in the table. Select the next panel/s to continue.