At the Business, Group and Department levels (explained here), users will be presented with 1 of 2 Dashboards.
At Fault Inspections
This displays all inspection records that have outstanding corrective actions, for any asset at or below the current functional location.
Wear Planning Dashboard
This displays all assets, at or below the current functional location, that are scheduled or recommended to be replaced within the next 6 months.
To switch between Dashboards, tap the dashboard title and tap the required dashboard from the list.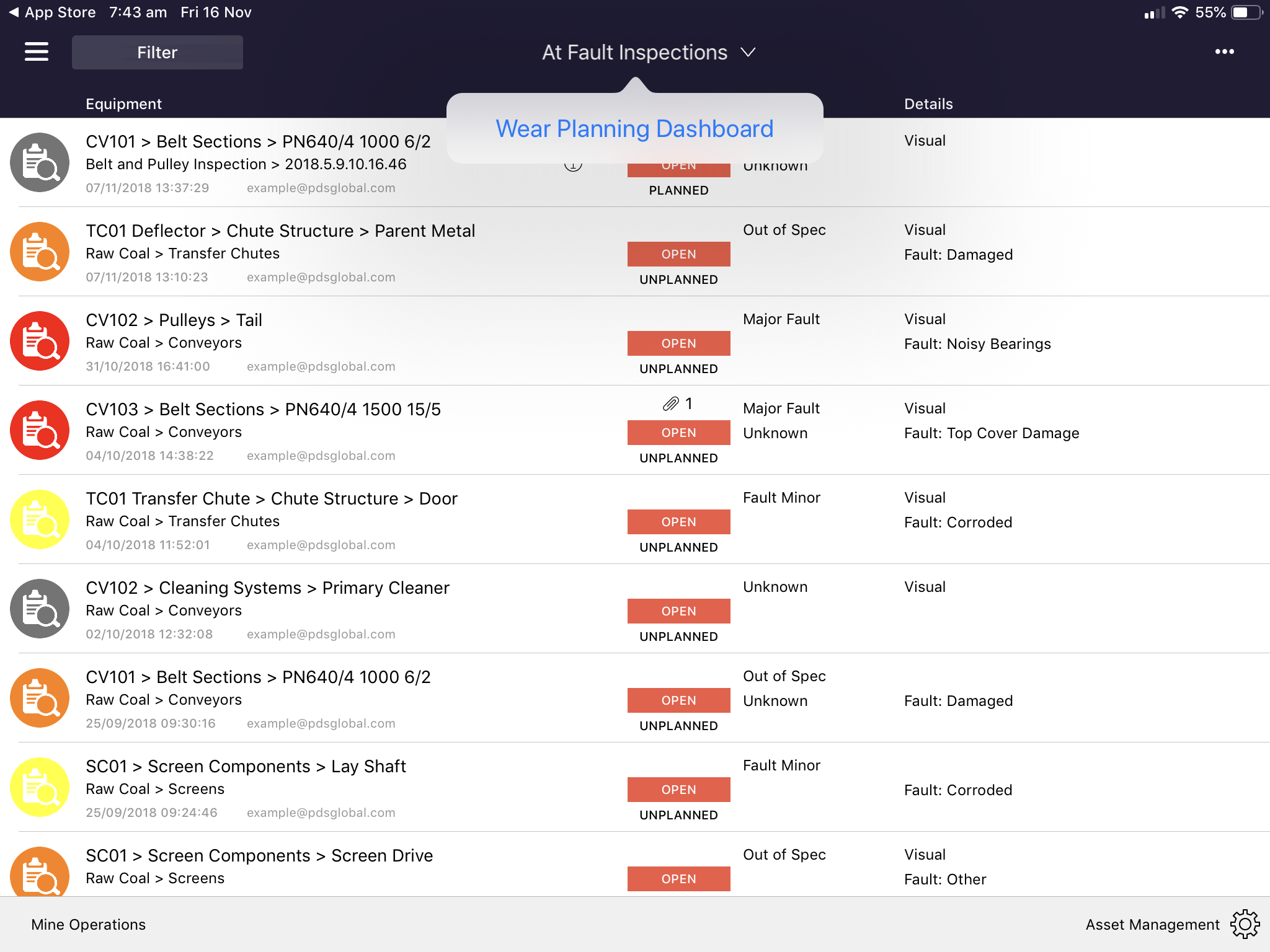 Tap the navigation Hamburger

icon, top left, to navigate the functional hierarchy.
At the Area functional location, a user can view all installed assets at that functional location.
The assets are grouped by Equipment Type (example Pulleys, Cleaning Systems, Belt Sections). To simplify navigation through this list, tap Collapse All to collapse each of the Equipment Type groups. Tap Expand All to expand all Equipment Type groups or tap an individual group to just expand that Equipment Type group.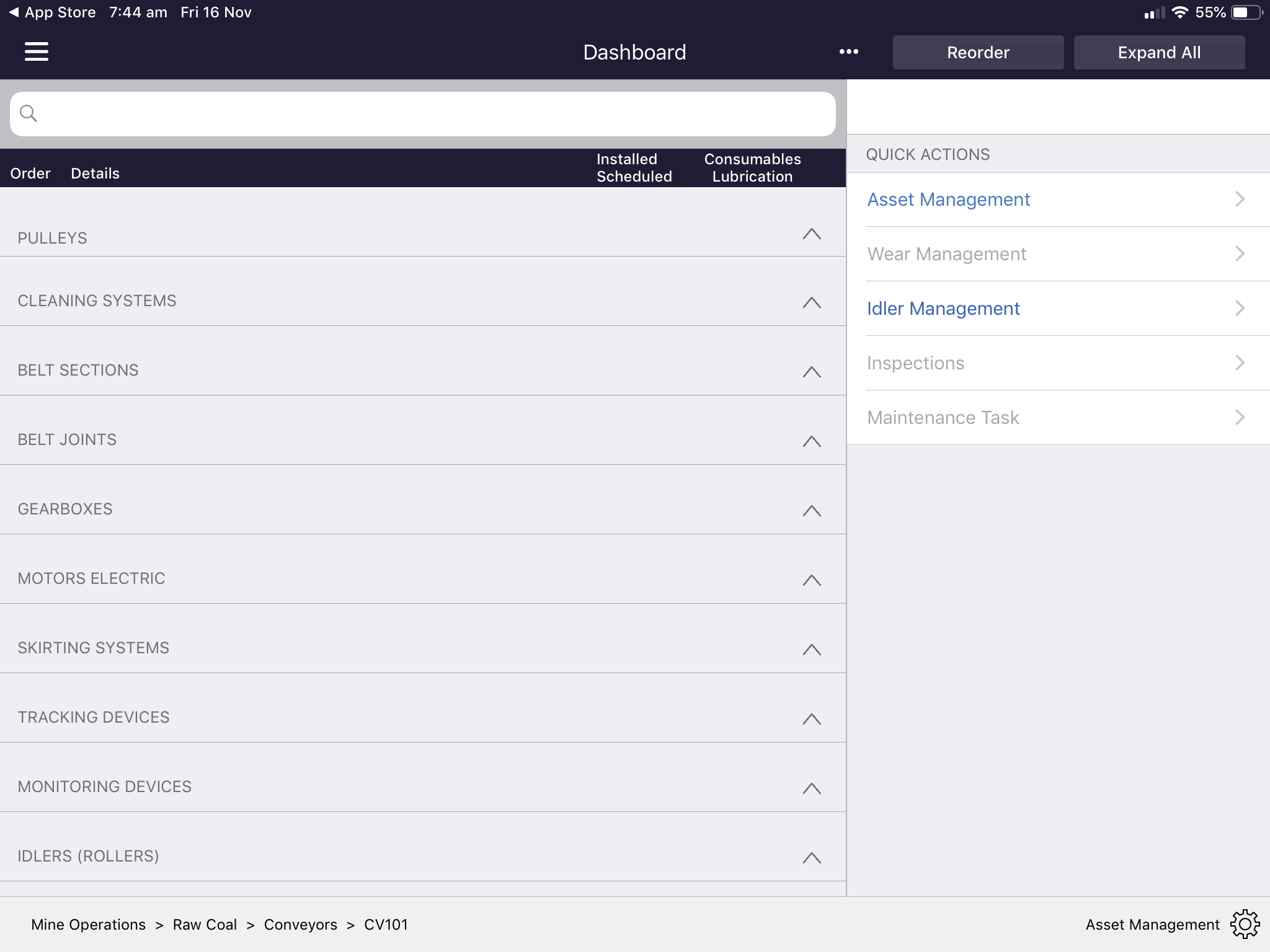 For phone, tap on the quick actions Hamburger

icon, top right, to display the Quick Actions menu.
The Quick Actions menu enables users (based on user account permissions & product licencing) to manage assets, record wear and record inspections against an asset or access PDS Idler.