On the appropriate record row, click on the Vertical Ellipses 

icon on the record row to open the View Wear screen.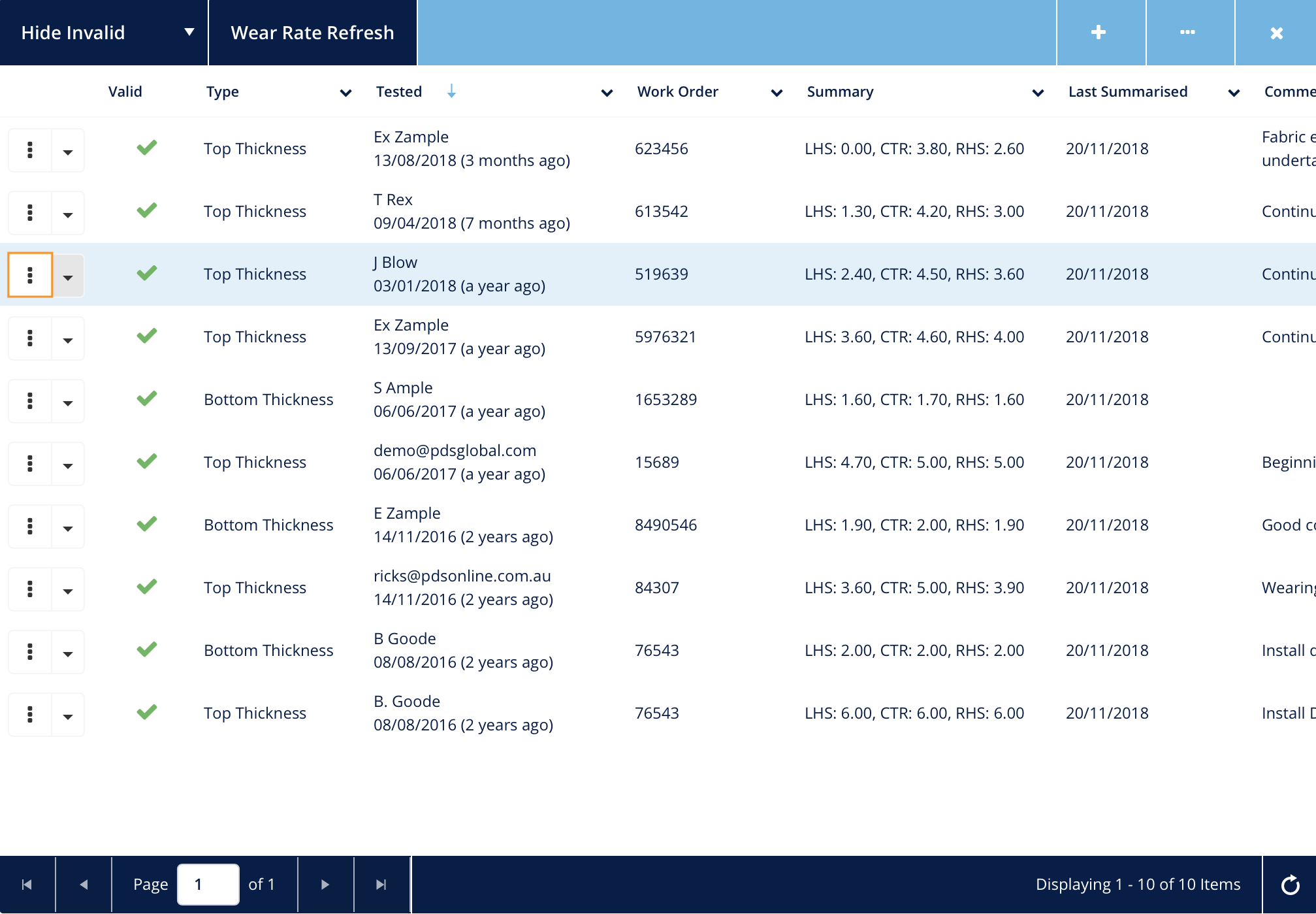 On the View Wear screen, the record is read-only, click the Edit button to update the wear test information.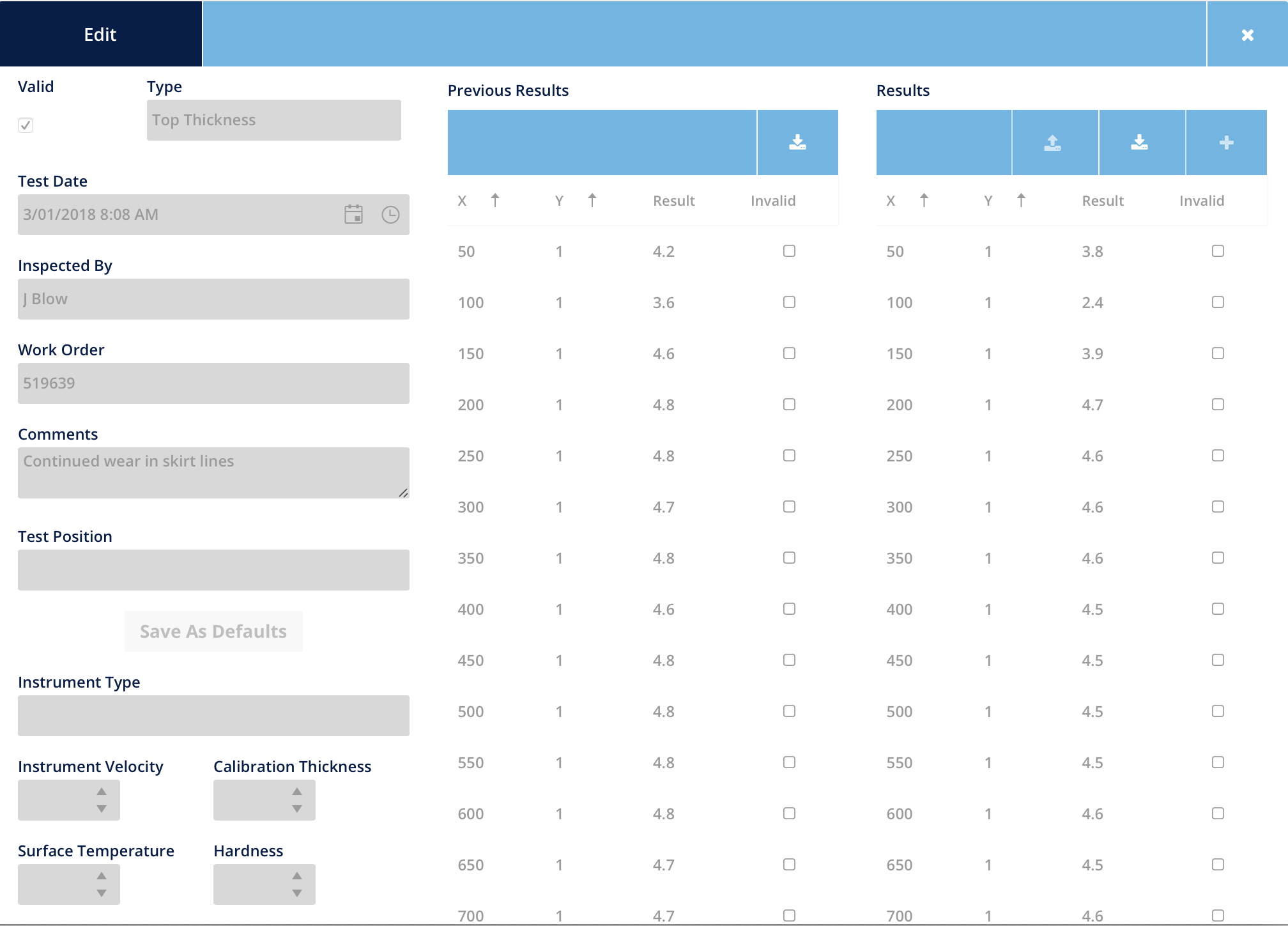 Complete all mandatory fields, update test results then click Save, click the Cancel 

 icon to cancel without saving changes.