Tap Reorder and tap OK on the popup message.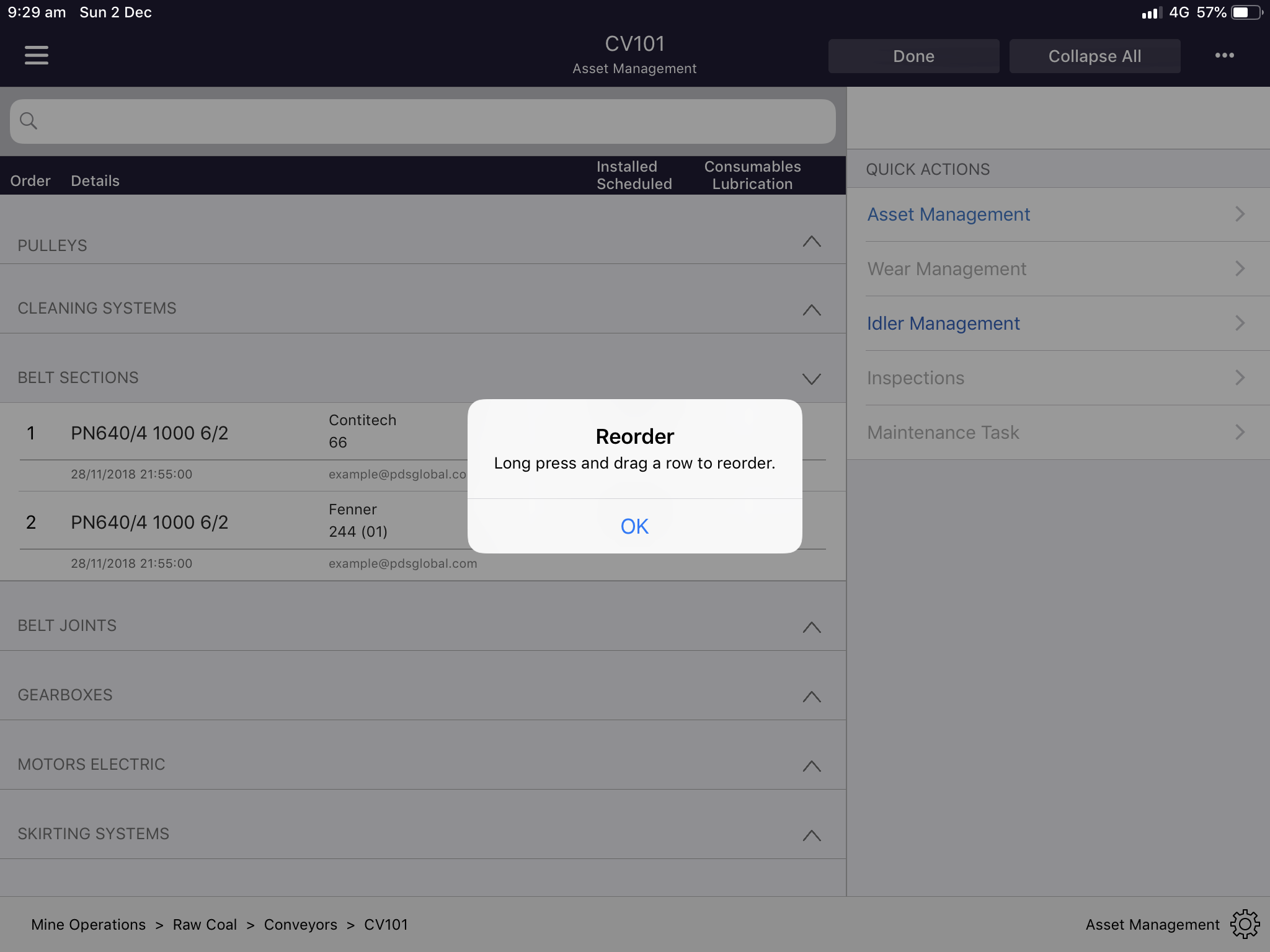 Long Press (tap and hold) on the asset to be moved, drag to its new order position and release. Repeat this process for any other asset to be moved. 
Moved assets can be identified with orange numbers. Tap Done to save the new order positions.
 Tap OK on the confirmation message.