The iPDS app provides support for adding photos to data in PDS Idler, PDS Wear or PDS Inspect using a devices built-in camera or photo library. Ensure iPDS is allowed access to your camera and photos by adjusting the iPDS settings under your devices Settings menu.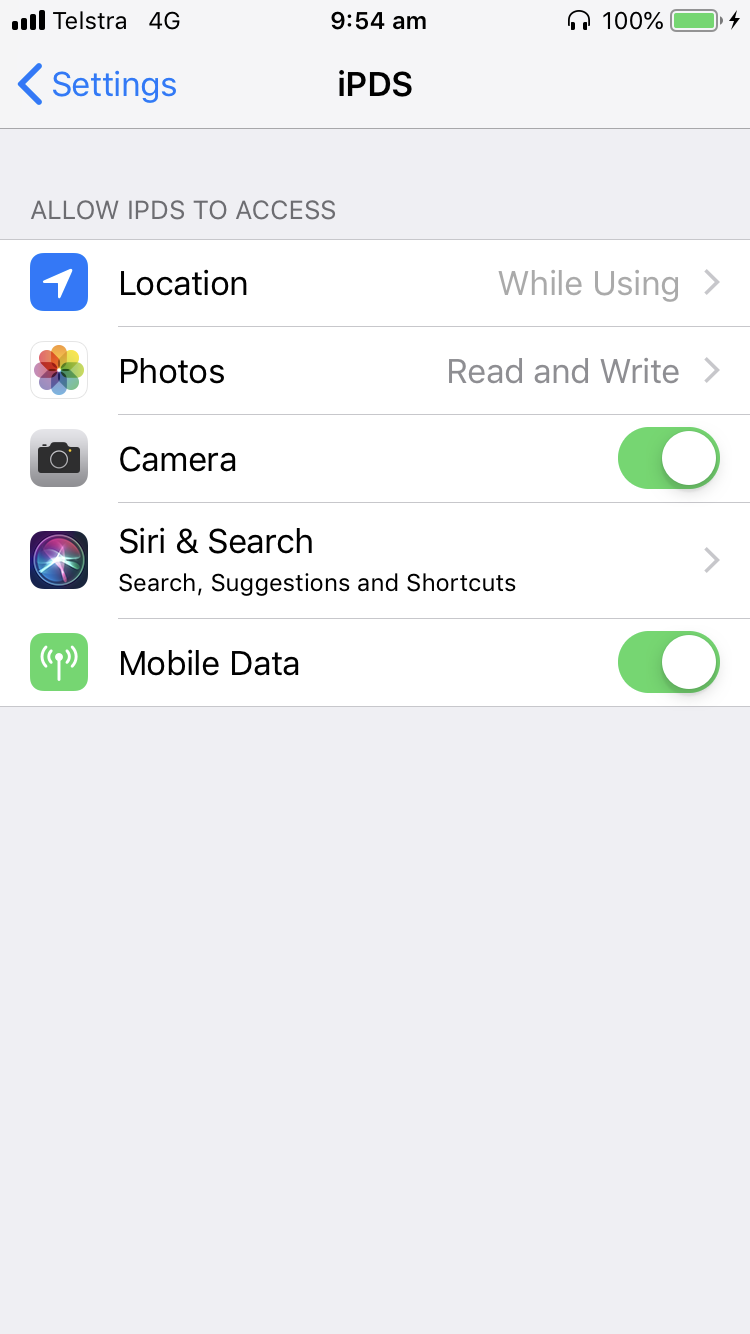 Tap the Paperclip 

 icon on the top corner of an idler, wear or inspection record. Tap the Plus 

 icon and select Take Photo, once a photo is captured, either Use Photo or Retake as required.
Alternatively, tap the Plus 

 icon and select Choose Existing Photo to select a photo from your photo library.
Tap the Tick 

 icon to save.