Click on the hamburger menu

at the top left and select Complex as shown below.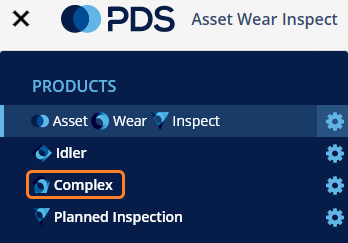 There are three options to access the required chute/screen. Follow the drop down Hierarchy menu or use the Filter Hierarchy/Area box to expose the relevant chutes for that area in the hierarchy, or search for the target area.
From the Dashboard, in the Type column, click on the relevant hyperlink to progress to the layout.