When an asset is replaced in PDS, the Removal Date value is set against the selected asset, a copy of the existing asset is created in its place and the Install Date value of the new asset is set the same as the removal date.
Navigate to the relevant area, locate and select the asset to replace. Click on the Row Menu

icon on the record row. Click on Replace to replace the selected asset.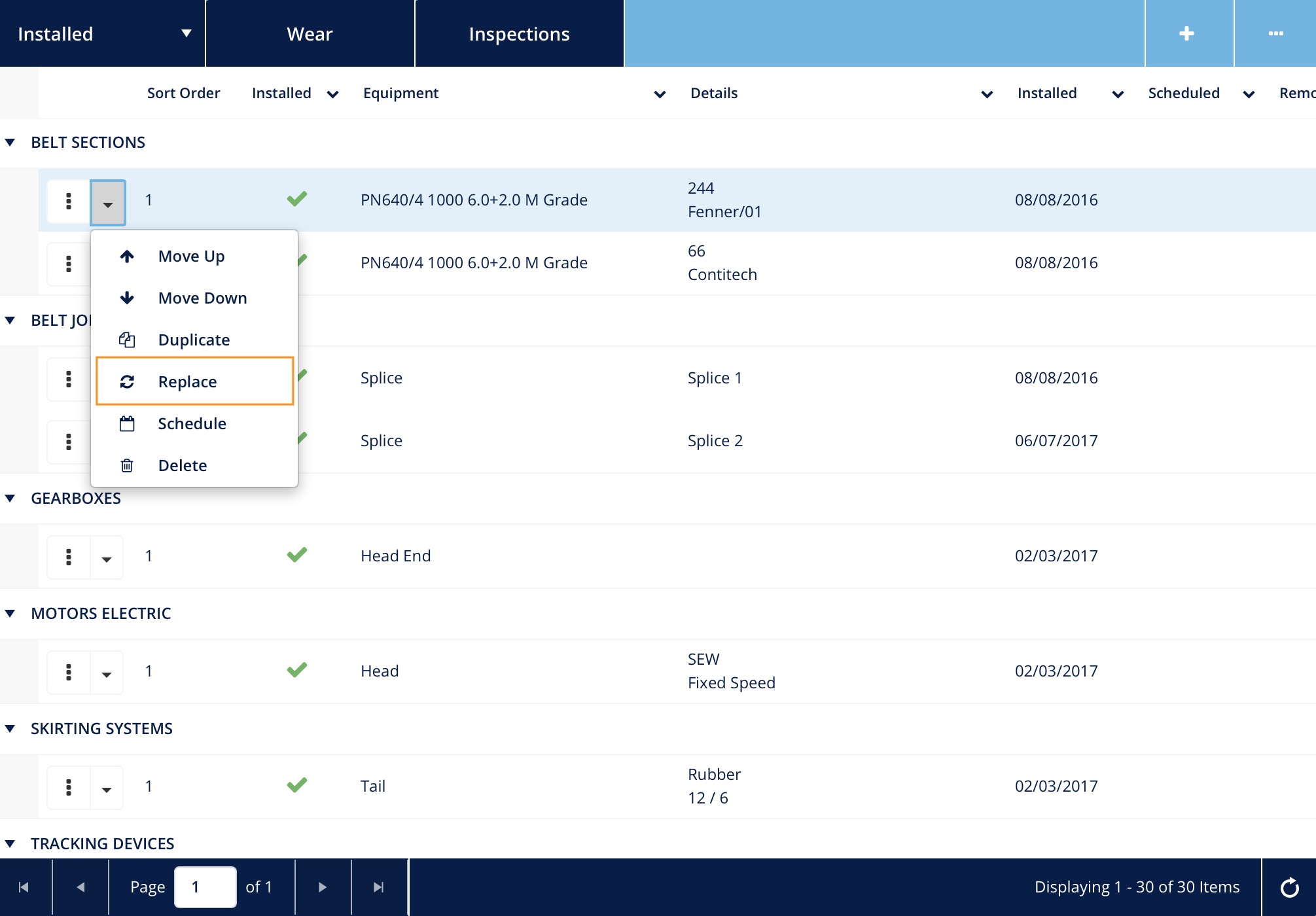 Set the Actual Shut, Reason for Replacement and C-Out (Changeout) Comments (these are optional fields, so don't have to used), set the Removed date, then click Save to replace the asset.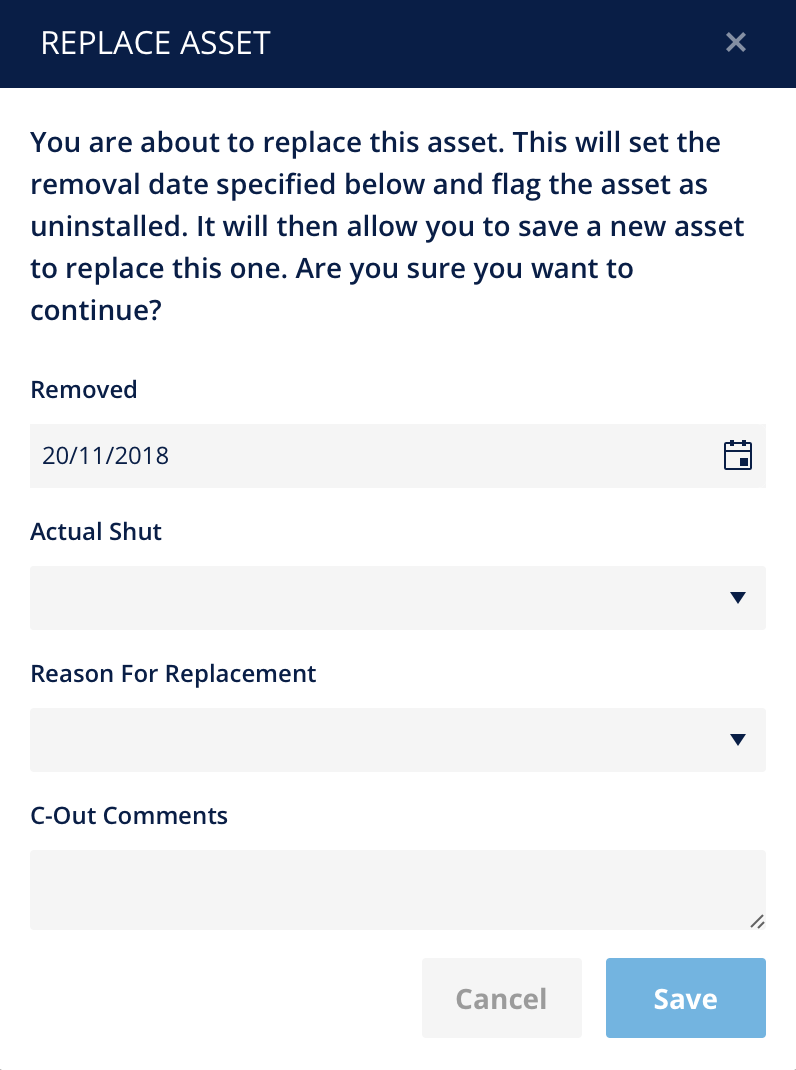 Once the Replace Asset pop-up has closed, a new screen will open up with the details of the new asset. Edit the the asset information as necessary, ensure all mandatory fields are completed and click Save.