To assign wear packs to groups of liners, ensure that Liner Type and Multi Select are chosen under View/Select By.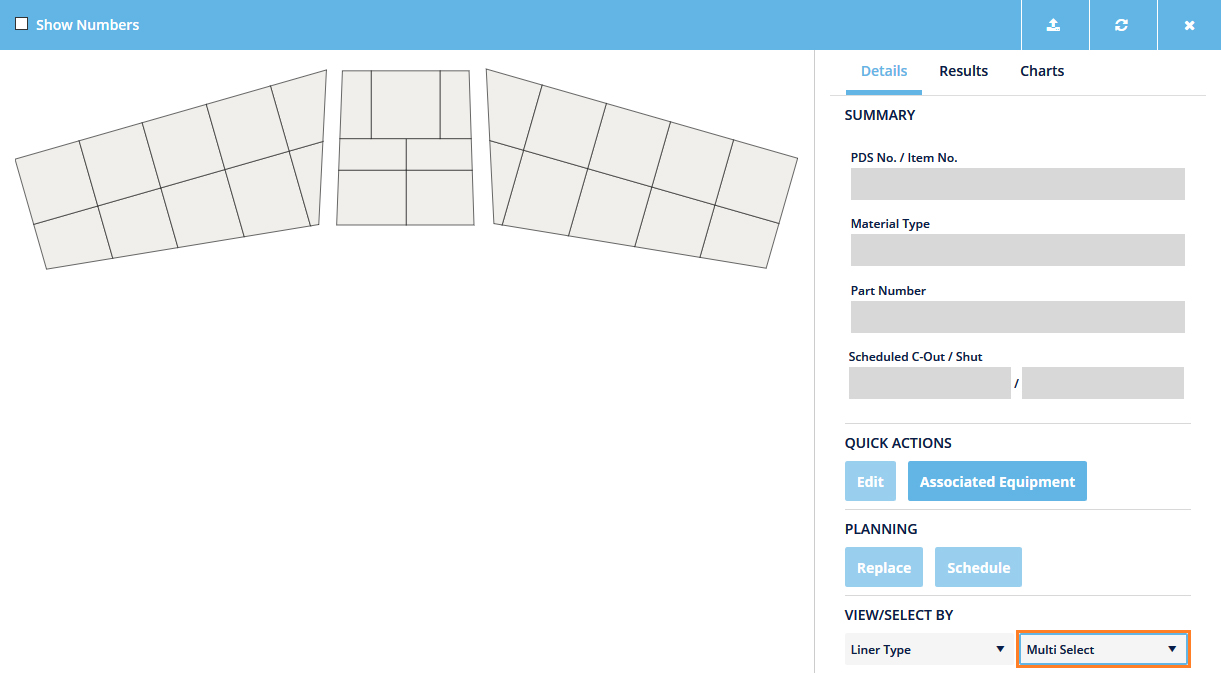 Click on the required liners and select Bulk Edit.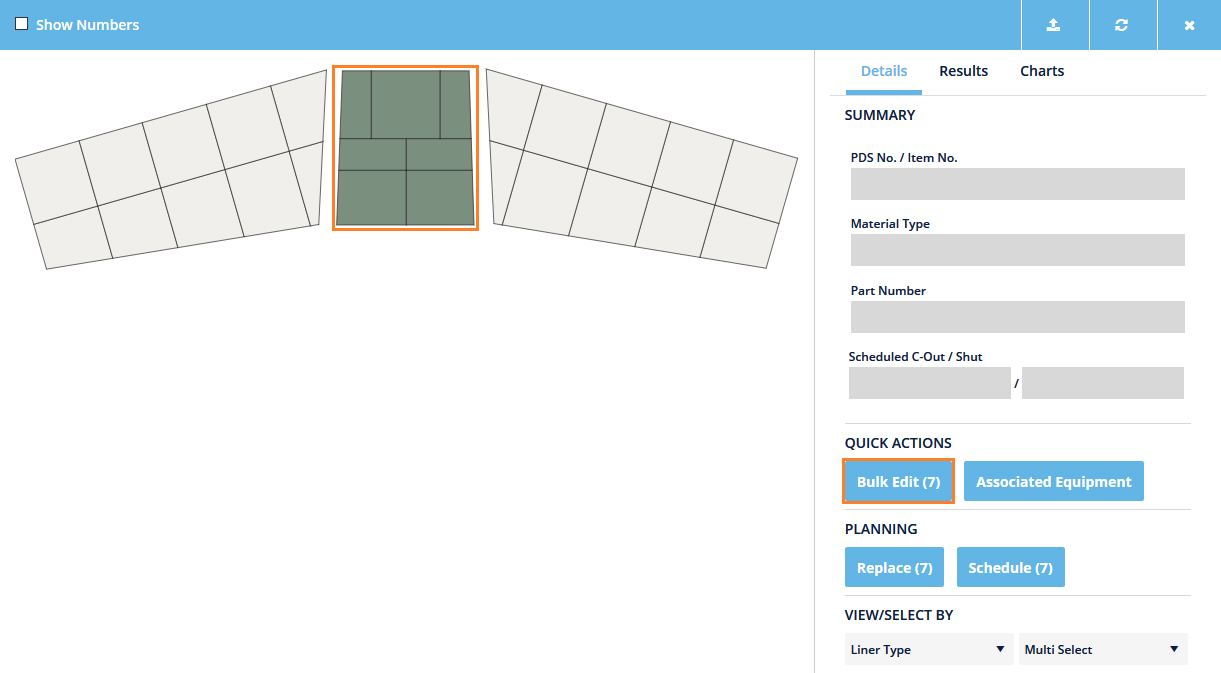 In the Bulk Edit screen, chose an existing Wear Pack OR click on the three dots to the right of Wear Pack to create a new Wear Pack.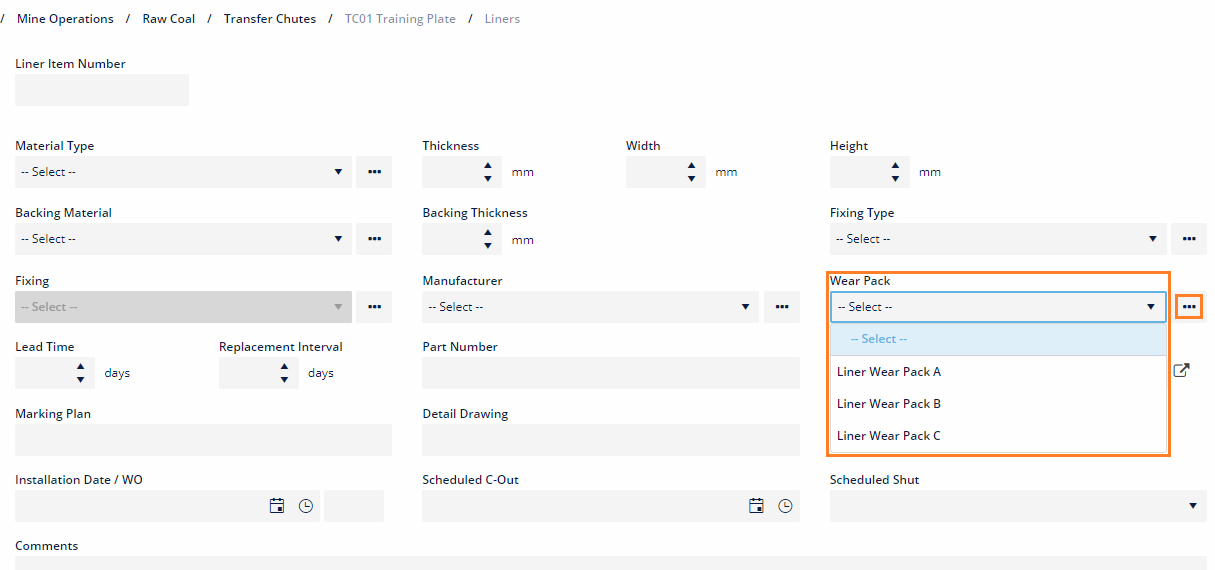 If a new Wear Pack is required, within the Liner Wear Packs screen, click on Create. Complete the necessary fields, name the wear pack, select a Back Colour and select a Font Colour. Part numbers can also be assigned at this point.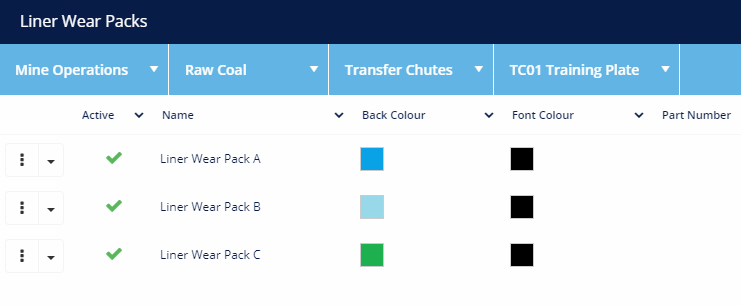 Once the assignment has been made in the Bulk Edit screen, save the record. Assign more packs by repeating the process detailed above. These will then show on the liner map with the colours that were set in the Liner Wear Packs screen.