Select the task group you want to use, then tap on the dashboard to expand it to full width. The dashboard will show any inspections started or completed from that task group.
To start a new inspection, tap on the

icon at the top right.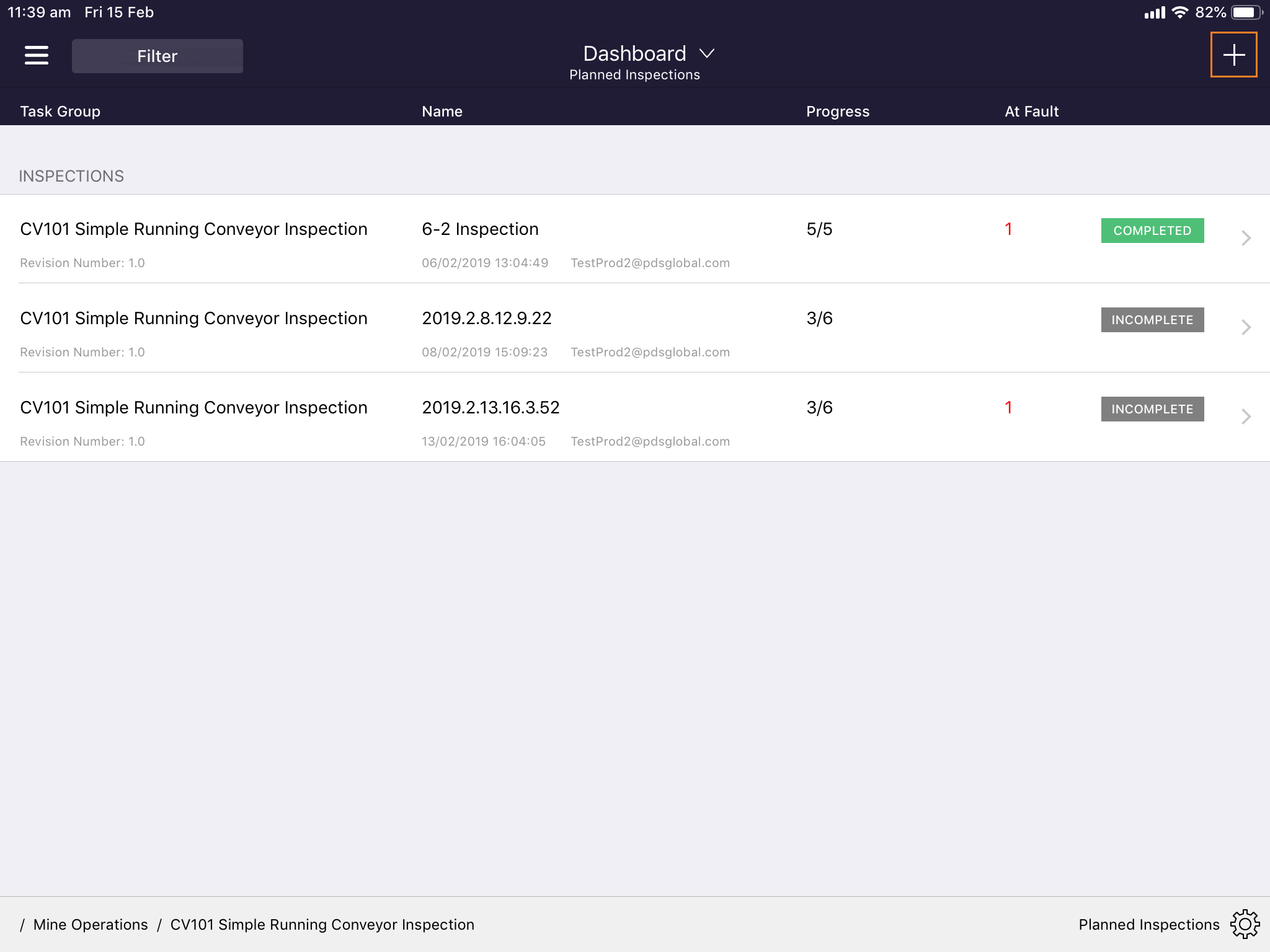 In the Create Inspection pop-up, name the inspection (or tap on the Auto Name toggle) and tap on the tick. The new inspection will appear on the dashboard. Tap on it to open it.
You can also work on any Incomplete inspection by tapping on it.