Users who have completed their part number configuration can opt to have the Idler Autocomplete feature turned on. This feature uses the configuration in place for idler part numbering to determine what idler type is configured for a location, and then populates the Idler Type field in the mobile app or the web once a frame number and idler position have been entered. 
When Idler Autocomplete is turned on, the Idler Type field label is greyed out to indicate it should not be selected.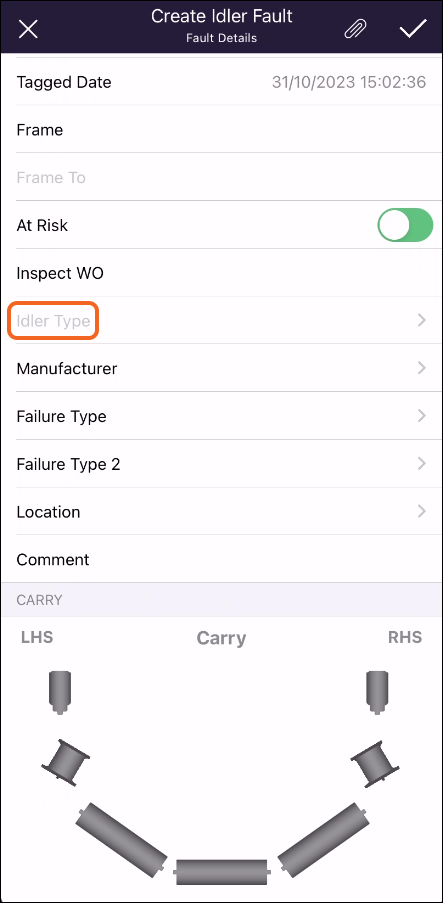 If users try and select Idler Type before Frame and position have been selected they will see the message shown below.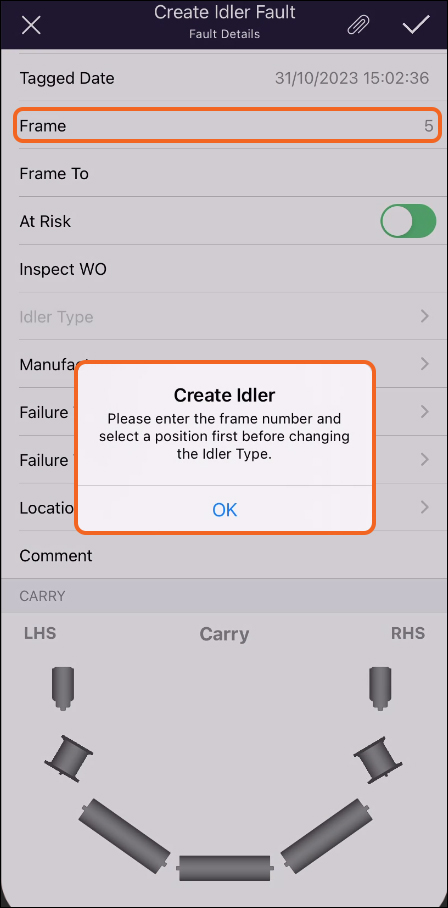 Once the Frame and position have been chosen, the Idler Type and Manufacturer (if configured) are then populated.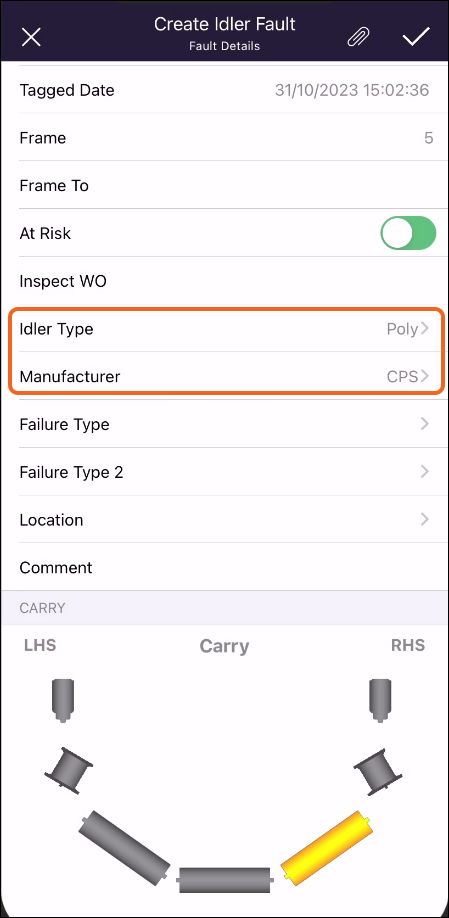 If the user tries to change the Idler Type from what has been populated automatically, they are presented with a confirmation message.
If the Idler Type is changed, a warning message is added to the comment section "This Idler Type does not match the configured Type/s for this Selection, or is un-configured". This message also appears on the Work Management - Idler Report, and are an indication that either the configuration is incorrect, or some user training may be required.