Within PDS we have the ability to view the last Wear Profile and Trend Report for a belt section before it was replaced. It shows information which provides history of past belts including – Belt Specs, Install Date, Removal Date, Last Thickness Test Date, Forecast Changeout and Previous Test Dates.
In the left slider menu navigate to Reports > Wear Management > Wear Profile and Trend Report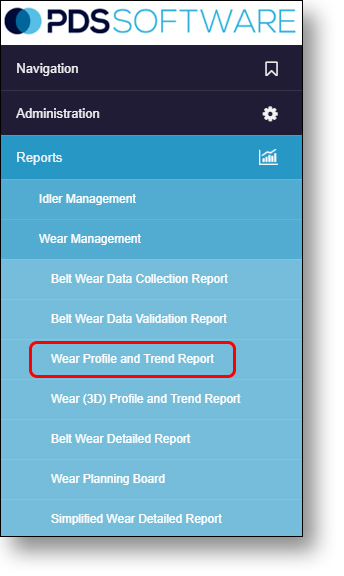 Fill out the Report Parameters as required. On the Status field, choose either Removed or Both to see removed and installed belt sections. Select the View Report button on the top right to generate the report.