Product selector
After successfully logging in, click on the Hamburger

icon top left corner to view the display the navigation menu. The products and menu options which are visible are dependant on the users current subscription and user permissions. Standard Users will see the options below, if they have access to all four products.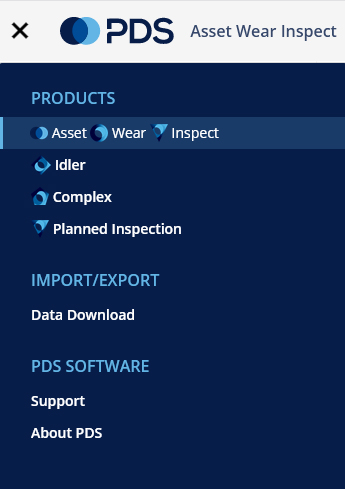 Click on the Hamburger Close

icon , or click off the product selector to collapse it again.
Menu navigation
The switch between the Hierarchy, and the Report menus by clicking the relevant icon as shown.