Navigate to Liners & Screens.
Navigate to the chute you want to add measurements to through the Hierarchy on the left, or by using the search function.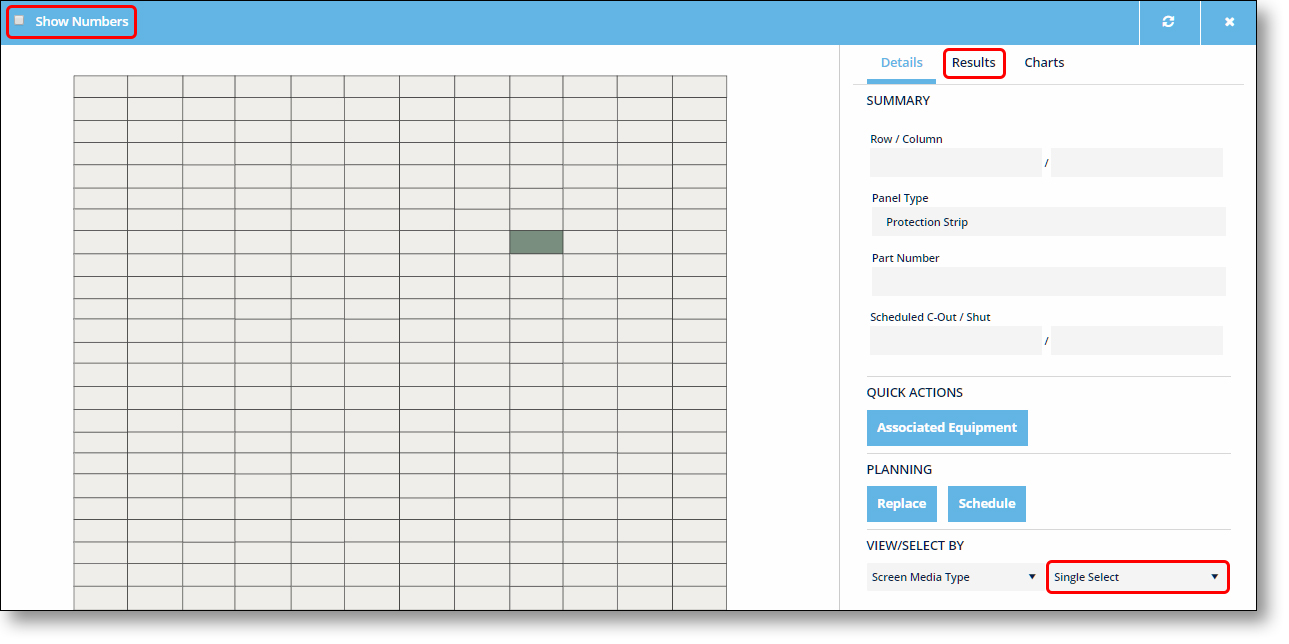 Once the panel map is shown, panel numbers can be shown or hidden with the Show Numbers checkbox. The Select By drop down gives options for Single, Multi Select, Group or All to select the panels for which you want to add wear measurements. Select a liner/s and click on the Results tab to add measurements. Click on the + button (the number in brackets is the amount of panels selected) to show the Test Details pop up.

Fill in the Result field, and select a value from the Type drop down. Populate any other fields as necessary and click on the Save button.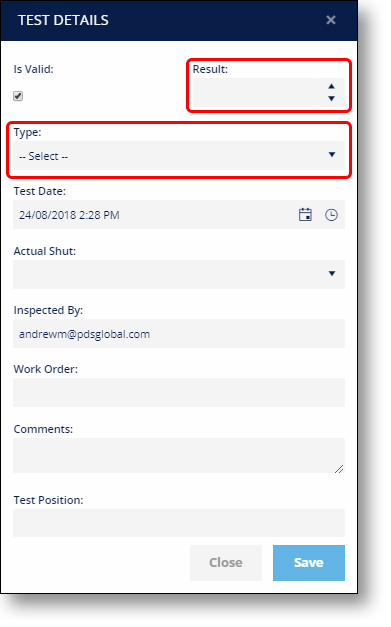 Select a single panel while still on the Results tab to view the results for that panel.