How do I setup my account ?
User accounts can only be requested by an authorised customer representative and are made either by Submitting a Request or via email to support@pdsglobal.com.
The full name, email address, user role and the products the user needs access to are all required for a user account to be created.
Once your account has been created, you will receive an email, click the Set Password button in the email to set a login password for access to PDS.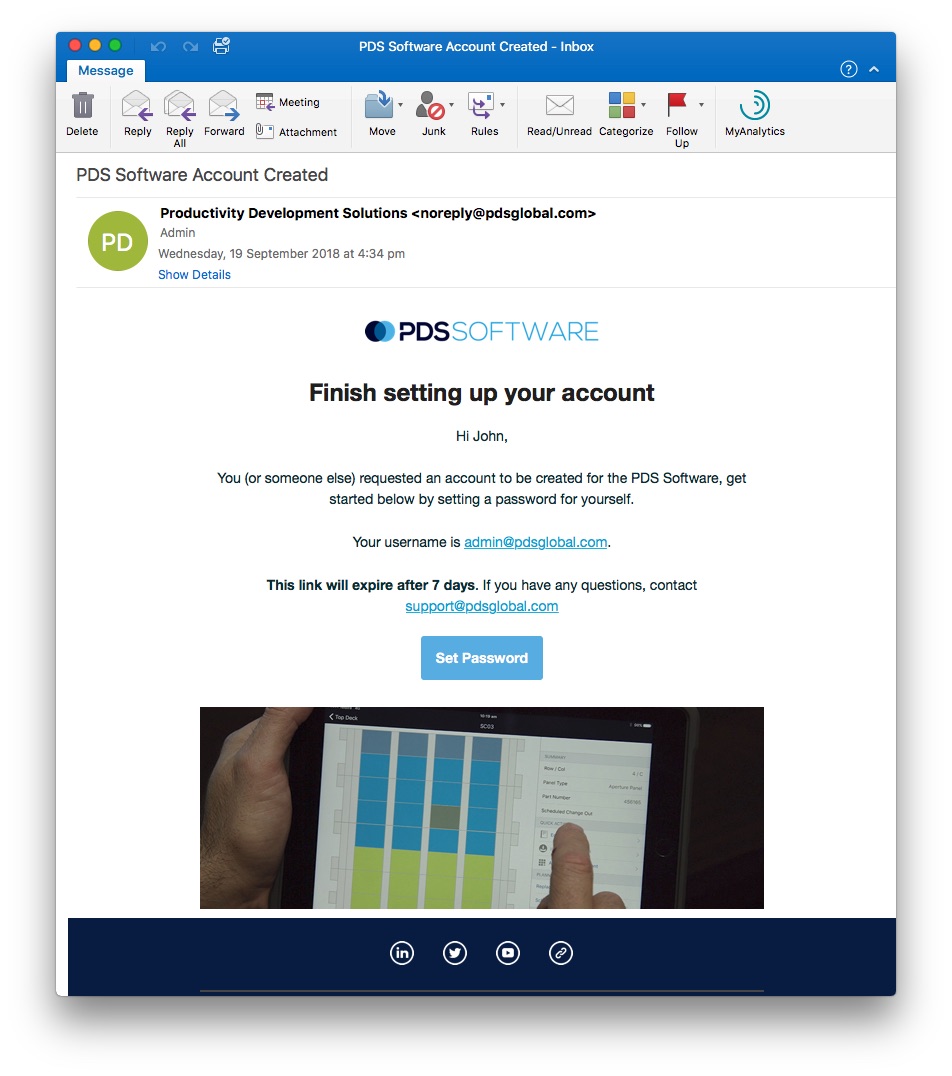 Enter a password (at least 6 characters - including one upper case character, one lower case character and one number). Click the Change button to set your password and activate your account.