A new feature has been added to Idler that enables users to add stock location information along with idler part numbers to their idler configuration. This shows on the apps so users in the field can see where idlers are located on or near the conveyor where they are working.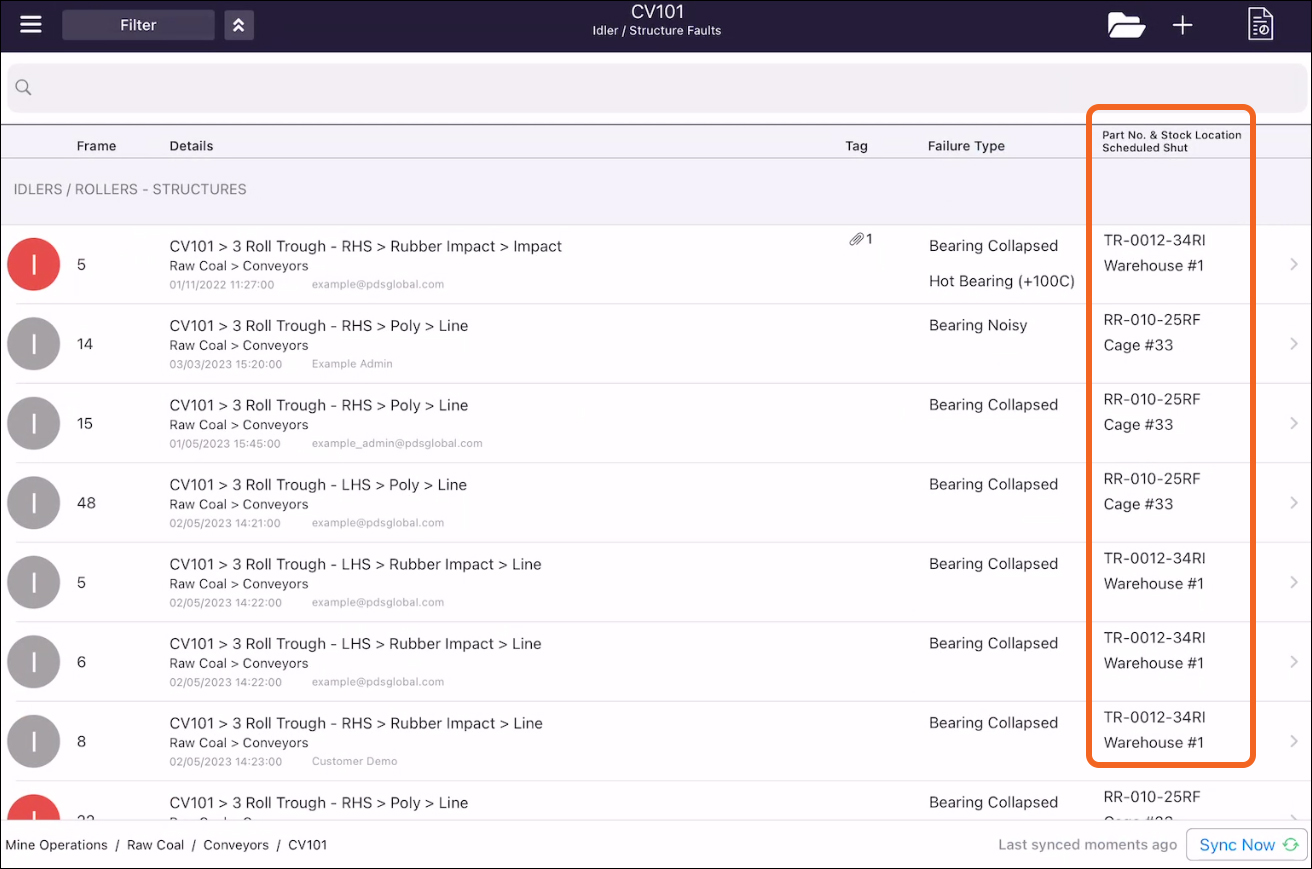 You can also now quickly check the part configuration through a handy pop-up.
The stockyard location information is also available on the Work Management - Idler Report.
For information on how to configure Stockyard Locations, please see the link below. Note that you can only configure these if you already have, or are in the process of doing, your part number configuration. 
https://support.pdsglobal.com/hc/en-us/articles/7992055065359-Configuring-Idler-Stock-Locations