Navigate to the relevant screen.
On the layout screen, the default setting is Single Select. There are also options to select by Multiple Select, Wear Packs or All. Under View/Select By, click on the Single Select drop down to view the options.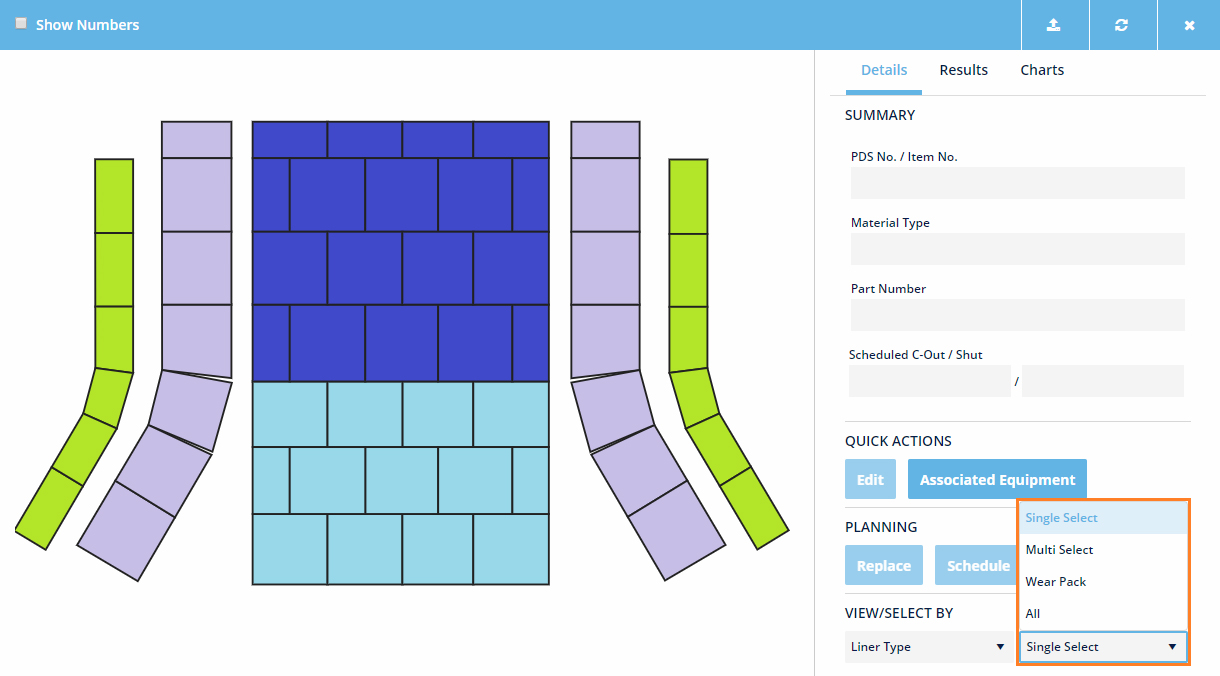 Multi Select allows you to select as many liners as required across the chute. Click on the liners one by one to select them. Selected liners are shown as grey.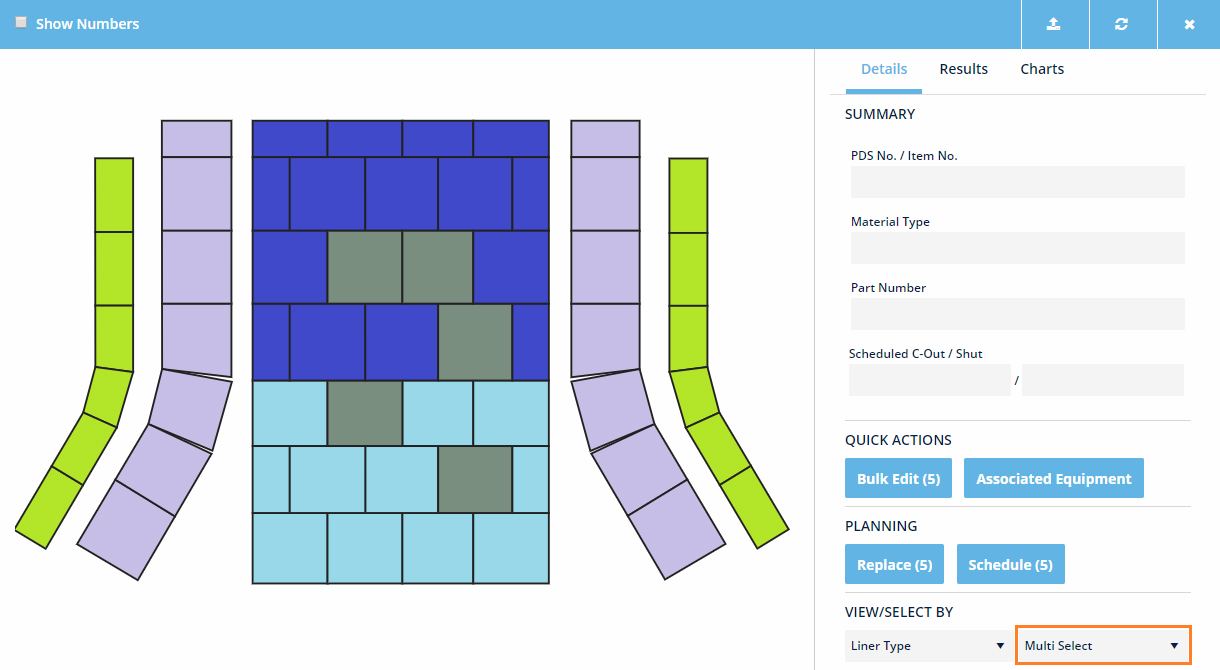 Wear Packs need to be configured and are allocated a colour to represent each. Select Wear Pack, then clicking on a single liner will select all liners within that wear pack.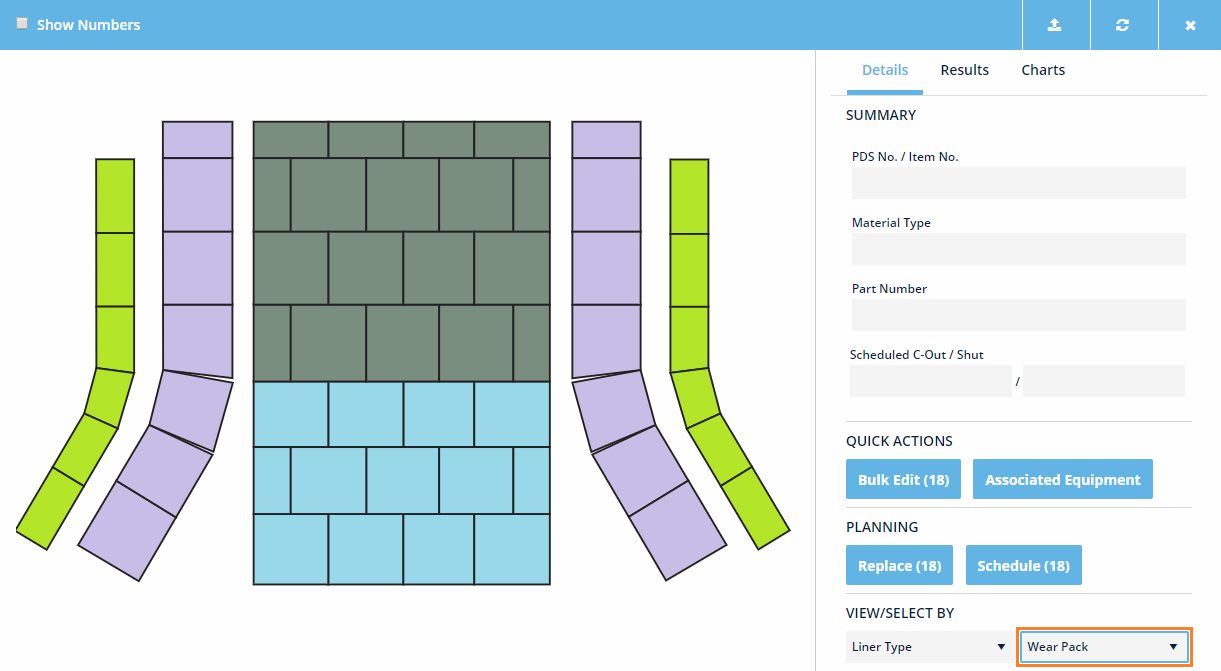 Select All, then click on a single liner. All of the liners will be selected. This feature can be utilised for total replacement/scheduled replacement and editing of all liners within the chute.